Winter Storms Are Coming
Is your business prepared?
How to Prepare for Winter Disaster Recovery Affordable options to prevent downtime of your IT network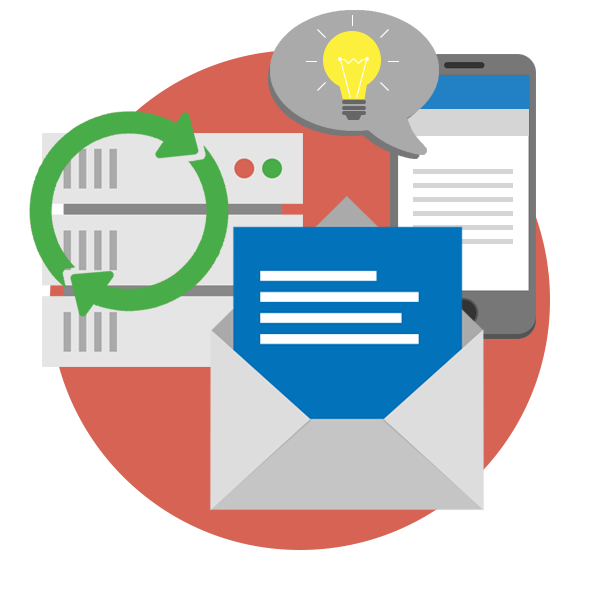 Hopefully, you've taken precautions to protect your family and home from the hazards of extreme winter weather. Now is the time to safeguard your business IT network and email communications.
Heavy snow and ice can mean power outages. Freezing temperatures increase the risk of burst pipes, which could flood your office and damage equipment. How much will it cost your company if your website or mail server goes down and you can't communicate with clients or business partners?
Make sure you never have to find out by including backup and failover solutions as part of your business continuity planning. You can't always prevent server downtime, but you can prevent it from crippling your business with one or several of these solutions:
Winter Forecast 2018-2019
December 6, 2018 -- This year's winter weather pattern is influenced by a weak El Nino pattern along with lower levels of solar activity.3 Weather experts are predicting a warmer winter for much of the United States, especially early in the season. However, those in Canada and the Southwestern U.S. may see below-average temperatures. The Southern U.S. and much of Canada should expect more precipitation than usual.
This year's forecast could change depending on how the Arctic Oscillation (AO) trends.2 The AO pushes cold arctic air into the Deep South, which could mean snow and ice storms when coupled with the extra precipitation. The Madden-Julian Oscillation could increase precipitation along the West Coast, but still may not be enough for drought-affected areas in Southern California, Nevada, and northern Utah.1
It is good practice for any business to review its current disaster mitigation plan in advance of any threatening weather and put additional measures in place as needed. This year it is especially important for businesses in the Mid-Atlantic, Southern U.S. and Canada to review their business continuity strategies, since they may be faced with more snow and ice than usual.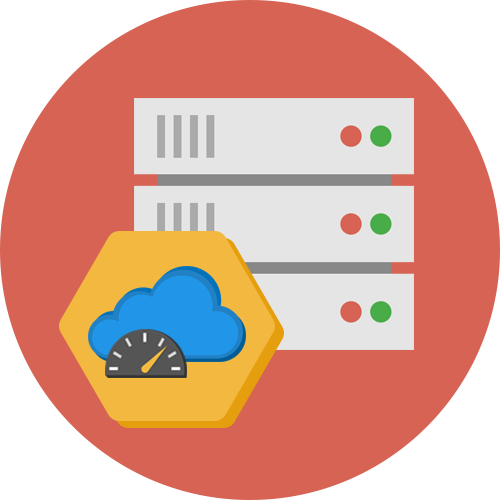 Cloud Hosting
Cloud Hosting uses virtualization and redundant systems to provide a hosting solution with maximum uptime and scalability. Using Cloud Hosting for your website or other applications means that failover is already built-in, since multiple copies of the data are maintained in at least two locations. Our cloud servers are easy to manage with many premium features included by default. We also offer Hosted Exchange for highly reliable email service in the cloud.
Maximized Uptime
A 99.999% SLA ensures your website and/or email is online 24/7/365.
Enterprise-Level Infrastructure
Dell enterprise-grade servers are combined with RAID 5 storage and VMware virtualization to ensure high performance from all aspects of the system. The servers are hosted in Tier 3 facilities that are SSAE 16 Type II compliant.
Firewall and VPN Connection
The cloud system utilizes perimeter firewalls and offers the option to set up site-to-site VPN services.
Nightly Backups
Nightly backups with one week of retention are included with options for longer retention available.
Let's get started
If you'd like to learn more about Webservio's Cloud Hosting, contact us or schedule a phone consultation.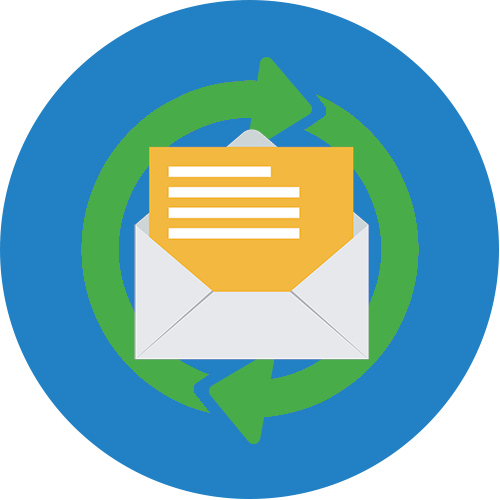 Email Disaster Recovery
Email Continuity ensures that your business can access, send, and receive messages during an outage of your primary mail server. Without this service, messages sent to your domain during server downtime would be 'undeliverable,' leading to confusion and potentially the loss of important business opportunities. With Email Continuity, all messages come from your domain name, and your correspondents will never know there was any trouble with your mail server.
MX Backup
All Email Continuity options include MX Backup. Four hostnames are added to your MX records as a failover option for delivery of your emails. MX Backup, aka Mail Bagging, is also available as a stand-alone solution to manage short spans of downtime where momentary loss of inbox access is not as critical.
Redundancy and Reliability
All email disaster recovery options use our highly reliable email gateways comprised of multiple nodes in two separate facilities.
Automatic Failover
Webservio's email failover solutions provide automatic failover during downtime and deliver all original email messages once your network is back online. If you have Email Continuity, messages sent during downtime will also be forwarded to give your mail server will a complete record of email history.
Easy Access
Email Continuity users can easily access their messages from their desktop email client or phone using IMAP or POP. Webmail access is also available. Administrators can manage the system settings through our web-based portal.
Spam Filtering
All of our Email Continuity and Mail Bagging services include SpamWeeder Premium email filtering to eliminate viruses and blatant spam, thereby protecting your overall network and business security. Administrative access to the filtering service is provided, and alternate filtering services are also available.
Let's get started
If you'd like to learn more about Webservio's Email Disaster Recovery options, contact us or schedule a phone consultation.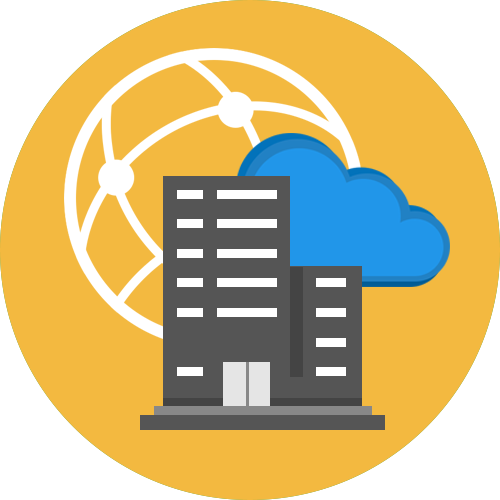 Colocation
Colocation keeps your equipment safe at a secure facility with backup generators, redundant internet service providers, and many other measures to maximize reliability and uptime. You can use Colocation for all of your servers or just to maintain a backup copy.
Maximize Your Investment
Colocation allows you to get higher quality services for a lower cost compared to setting up the infrastructure at your own location.
Expert Technical Support
Use our remote hand services and get expert engineering advice as needed to assist you with server management.
24/7 Access
Have access to your equipment anytime of day or night with an electronic key fob.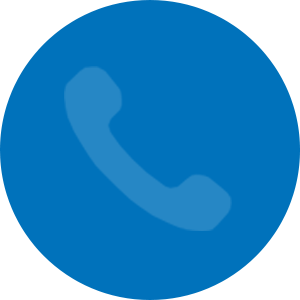 Voice Connections
Webservio has partnered with network providers around the United States to bring you the best deals on voice connections. Implement a hosted solution to have high-availability phone service from any location or get a secondary phone line to use during downtime of your primary service.
Hosted PBX
Upgrade to a VoIP solution hosted in the cloud for highly reliable phone service. Configure the service with any VoIP phone or cell phone to receive calls anytime, anywhere.
T1 Phone Line
Upgrade from a traditional telephone line to a T1, which has the capability to carry more data (e.g. more calls at once). In addition, T1 lines use digital technology and are more reliable than analog lines.
Land Line
The downside to many digital telephone services is that they are dependent on electricity to function. When the power goes out, a traditional land line can be invaluable to continue receiving calls from your customers and business associates.
Let's get started
If you'd like to learn more about Webservio's Voice Connections, contact us or schedule a phone consultation.