Microsoft Office 365®
Managed Services
Need Help Managing Office 365®?
Digital transformation requires new skill sets and resources in addition to the support needed to maintain existing technologies that keep your business running. Many IT teams lack the time to stay on top of Office 365's constant updates plus create and implement an end-user adoption strategy.
Maximize your investment in Microsoft Office 365® licensing with Managed Services. These solutions help get the most out of your investment.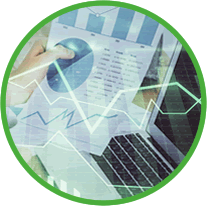 Managed Office 365
Administration Services
If you need help with Office 365 administration, this is the service for you. Let us manage the daily administrative operations in Office 365 with the help of expert level resources, tools, and processes.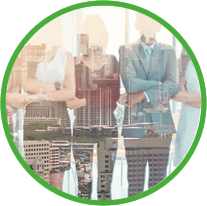 Managed Office 365
Adoption Services
Go beyond training and nurture an engaged culture of continuous learning. If your company is struggling to adopt Office 365 workloads beyond email, we can help fill the gap so you can optimize the return on your licensing investment.
Choosing Webservio gives you options you won't have with other providers.
There are many places you can purchase Office 365. Choosing Webservio for your Office 365 service gives you additional options you may not have with other providers. In particular, if you're looking to customize your email solution, you've come to the right place. Webservio engineers are experienced with complex configurations and can complete your email migration with no downtime.
Managed Office 365 Services - Components
Click Administration or Adoption tabs to view specifics below
Managed Microsoft Office 365® Administration Services
Office 365 comes with the promise of innovation, but without proper platform management, you may not achieve the outcome you've been counting on. Our admin-to-admin solution supports all Microsoft Office 365® licenses and includes:
Operational Services

Ease management and service optimization

Advisory Services

Provide guidance and expertise into Office 365

Reporting Services

Receive key insights and help control costs

Adoption Services

Access to SaaS tools that encourage your users to continuously learn.
Managed Office 365 Administration Plans
Standard level services give your administrator access to comprehensive management tools and the ability to expedite escalations, and pay-as-you-go additional advisory and administrative support. Enhanced level services build on our standard level services by providing you with a dedicated advisory partner to establish ongoing awareness of your environment and guidance on achieving your goals at a predictable cost.
Standard
Enhanced
Operations
Tenant incident resolution
Expedited escalation to Microsoft
Administrative task management
Hourly + O365 Addons
as needed

Access to engineers for small projects
Hourly + O365 Addons
as needed

Allocated Hours
Service delivery manager
Advisory
Advisory Architect
Pool

Assigned
Discovery and service onboarding
Office 365 strategy and progress tracking
Design reviews and configuration guidance
Hourly + O365 Addons
as needed
Scheduled reviews
Annual
Quarterly
Quarterly assessment of Office 365 updates and features
Access to discounted Office 365 professional services
Reporting
Comprehensive reporting
Full visibility into cloud environment
Reporting analysis and trending
Adoption
Access to SaaS adoption and training solution
Annual adoption assessments
Managed Office 365 Adoption Services
Our Managed Office 365 Adoption service is built on a SaaS training and adoption platform. The solution helps organizations transform the way they interact with Microsoft tools. It's the only learning solution that goes beyond traditional software training to help users change old habits and perform qulaity work faster. Our flexible services enable outcomes that meet your needs:
Communication

Fully managed communications, training, and adoption campaigns

Analysis

Adoption metrics and action plans

Visibility

Information about upcoming Office 365 updates and their implications

Optimize

Access to a SaaS adoption and training solution
Managed Office 365 Adoption Plans
Office 365 Adoption begins with having a plan for continuously managing training and communications. Our Managed Adoption service goes beyond training to nurture an engaged culture of continuous learning. Our adoption specialists manage communications, training and adoption campaings using a SaaS solution. You'll also receive regular updates on upcoming end-user-facing changes with recommendations for how your IT team can best address major governance decisions.
Standard
Comprehensive Support
Our team manages ongoing communications, training and adoption activities specific to the Office 365 applications that are deployed in your environment.

Adoption portal access and portal management
Onboarding activity that includes organizational change management planning
Communications and training campaign management for up to 4 stakeholder groups
Quarterly metrics and adoption plans
Monthly newsletter highlighting end-user-facing changes and relevant governance decisions

Enhanced
Customized Support
Get branded and customized communications, training and adoption activity specific to your organization.

Customized support of the features listed above, including custom branding and communications review and approvals
Advisory hours (4/month) for assistance with adoption activity not defined as part of the regular service
Communications and training campaign management for up to 4 stakeholder groups