Responsive Web Design
Your website is important. Invest in a site that represents you well.
Why Use Webservio for Web Design?
A few reasons you might decide to choose us:
Your Website Has Been Hacked...Again
Cyberattacks are on the rise and everyone is at risk. Fortunately, there are things you can do to make yourself less of a target. Some types of websites are more prone to attacks than others. For example, Wordpress is one of the most popular website platforms available, but it requires frequent maintenance and updates to prevent hackers from taking advantage of vulnerabilities in the code.
Webservio sites are built using code that is difficult for hackers to compromise and does not require frequent updates. In addition, Webservio sites are easy to backup or copy to a different hosting system. This allows you to maintain full ownership of your site without added costs or hassle.
Your Current Site Looks Outdated
Time flies and things change. If your website hasn't had a facelift in a while, chances are it's looking worse for wear. We can help! You probably have a lot of great text content on there, but nobody will take the time to read it if your site is slow to load, hard to see, or (let's face it) is just plain ugly. A redesign can be much less painful and tedious than you think.
Webservio will take your existing website content and spruce it up with a modern design that looks great on any type of device. For us, a redesign is not just a mindless copy-paste activity. We will take care to strategically arrange the content in a way that improves user experience, call to action, and SEO (its ability to be found by search engines). If you want to add new content or make other changes, we can certainly do that as well!
You're Sick of DIY
You've tried all the systems, builders, and editors the web world has to offer...and you are frustrated. DIY sounds like a good idea until it's 1am and you're yelling at your computer because you can't drag this or drop that the way you want. Let us build you a site you love, so you can focus on other important business projects. We can have your site ready to launch within one month. If you don't already have all the text content and graphics you need, we can help you with that too. Schedule a consultation to get started today!
A Development Team You Can Count On
We know we're not the cheapest option out there, but we've also been doing this for nearly 20 years. Webservio is a technology company (yes, we're a bunch of nerds). So we do websites differently than a marketing company or freelance designer. Your website is a tool that can bring tremendous growth and success to your business. So of course it should look nice and have some great content, but it also needs to be secure and reliable. Therefore, we take extra care to make sure that the websites we create are technically sound and hosted on the right type of service.
In addition, we will be here for you long after your new site is launched. If you choose to use Webservio's web hosting services, we can help you with site maintenance and updates, and our expert consultants will be available to advise on the best way to achieve your next big technology project. Even if you decide to host elsewhere, we will still be around to do a second, third, or sixth round of updates and tweaks to your website as your business grows. The main point is we're not going anywhere, and we love to help!
Other Features of Webservio's Responsive Web Design These options can be customized to your business
Site Analytics
Find out who is visiting your website! We will add code for the service(s) of your choosing, including Google Analytics.
Contact Forms
We will create all the forms you need along with a management portal to track submissions and visitor data.
Other Components
Many other features are available depending on the type of website content you have.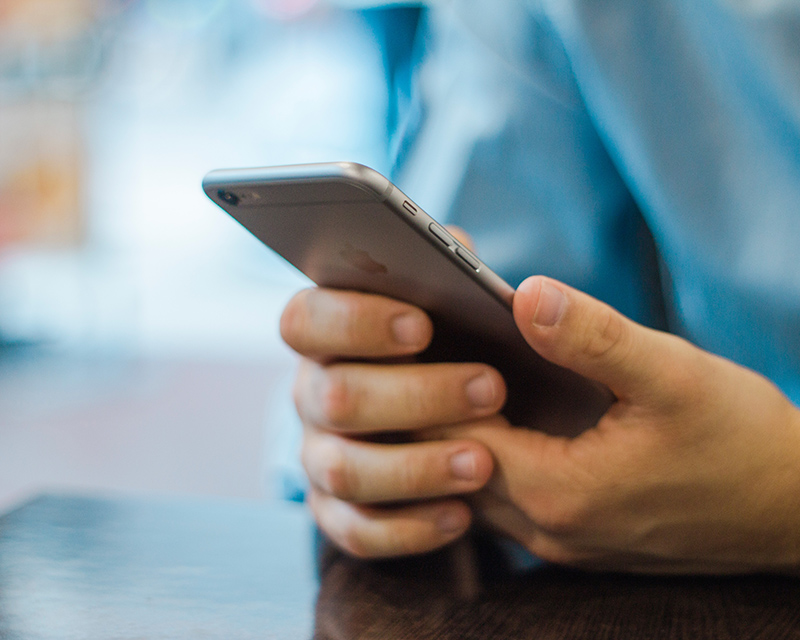 Responsive Website Design
A responsive design means that your website automatically adapts to any screen size, so it looks equally great on a phone or a large desktop monitor. With around 50% of visitors using mobile devices, it's more important than ever to have a mobile-friendly website.
A responsive website also means that you don't have to maintain a separate site or app just for mobile use. Everyone sees the same content no matter what type of device they are using. Webservio sites are tested across all major web browsers and screen sizes to ensure cross-compatibility.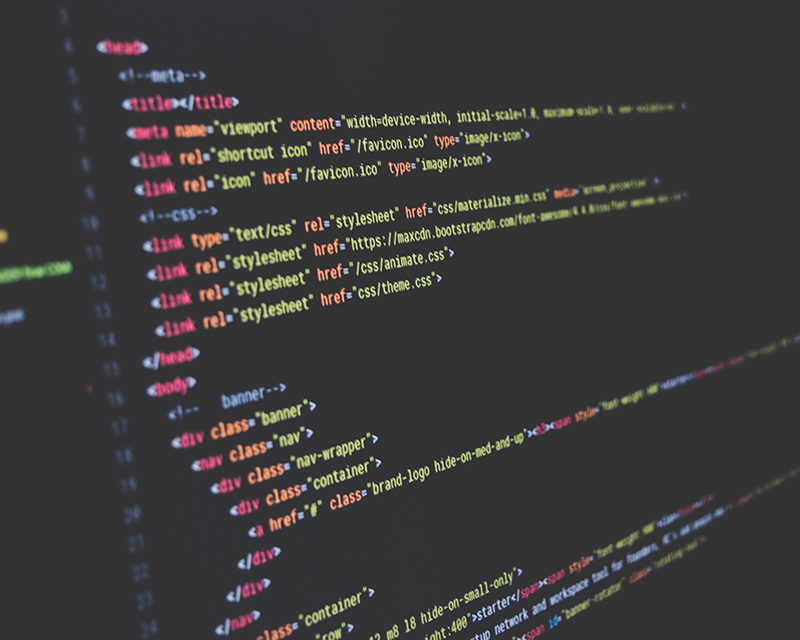 Secure HTML Code
There are many types of code that may be used to create a website. Building an ecommerce site or incorporating a content editor, like Wordpress, can require many elements and greater complexity. But with that comes the need for more maintenance and stricter security measures.
The reality is, many websites don't need the complexity added by a content management system, database, or multiple plug-ins. Webservio websites use simple, proven coding that is low maintenance and secure.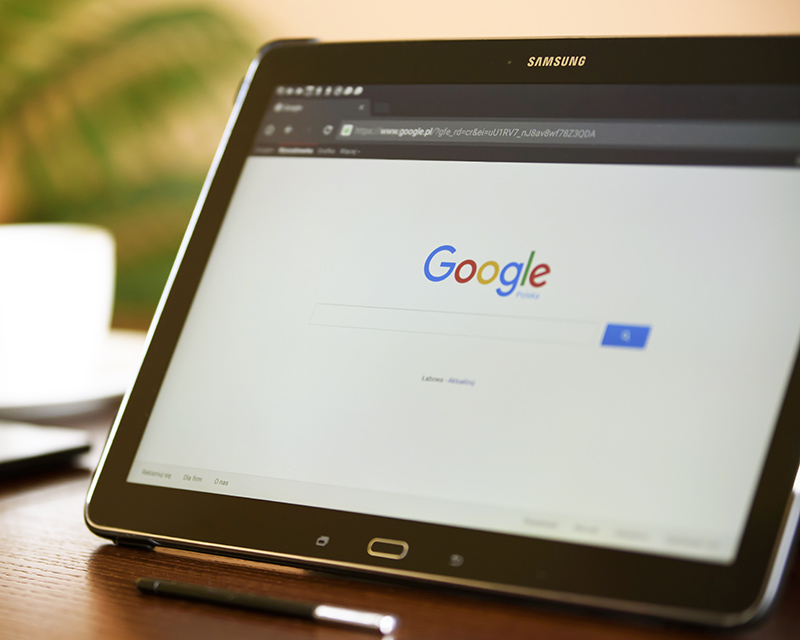 Search Engine Optimization (SEO)
Webservio's web developers incorporate SEO best practices to ensure your website will be found by search engines like Google and Bing. Additional work, such as keyword research and sitemap submission, can be added as needed. On-page SEO included with all web designs includes the following:
Metadata: Title, description, keywords, author
Hierarchy of header tags
Keywords in image names and alt tags
Optimize website URLs
All code validated to meet W3 standards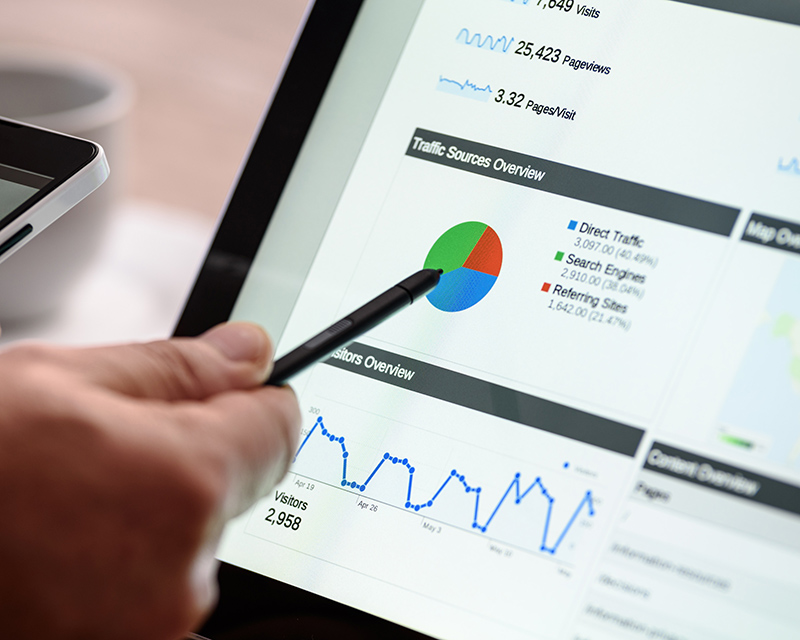 Website Analytics and Reports
You need a site that will give you results, which means it is important to know who is visiting your website and what they're doing once they get there.
Webservio will add the code for Google Analytics or any other type of tracking or reporting service you use. If you prefer a more private option, we have services available.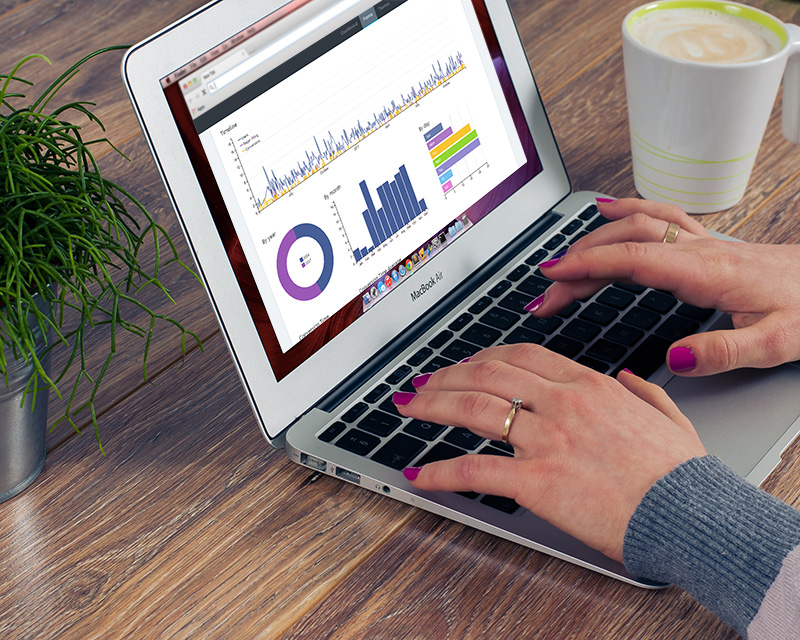 Contact Form Management
For many businesses, generating new leads is a key purpose of their website. Webservio developers can design customized contact forms that are visually appealing and user friendly. A better form means a better chance that website visitors will decide to contact you!
Included with any website form is a management portal that allows you to view submissions and data. These reports provide valuable information about your website visitors, including:
Number of visitors to the form page
Average time spent on the form page
Traffic by day of the week and time of day
Conversion and abandonment rates
Locations and devices of submissions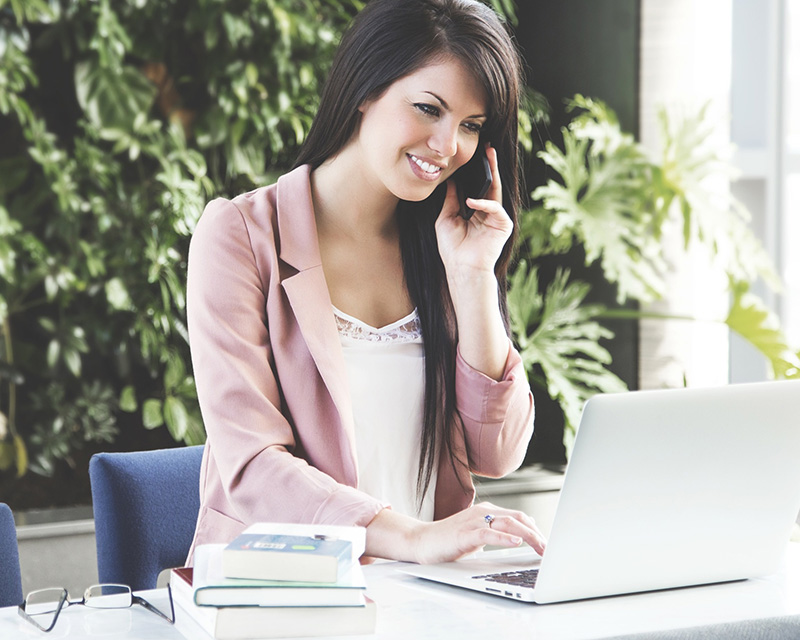 Other Customizable Components
The sky is the limit! Whatever components and capabilities you need, we probably have a solution for it. And if we don't, we will design one for you. Common elements that may be added to your web design include:
Blog or News Feed
Calendar
Online Chat
Image Slider
Portfolio or Photo Gallery