Data Center Colocation Services
A secure environment and high speed connections for your equipment
Advantages of Colocation
Colocation means your company can install your servers and other equipment within one of our data facilities. This allows you to take advantage of the services and security features of the data center along with engineering and monitoring services.
Reliability
Our facilities utilize UPS backup, generator power, multiple internet providers, and other redundant systems.
Security
Multi-layer access control along with video monitoring provides physical security while DDoS protection, firewalls, and other security devices facilitate network security.
Expertise
Our team of engineers can help with remote hand, server management, network monitoring, and customized configurations.
About Data Center Tiers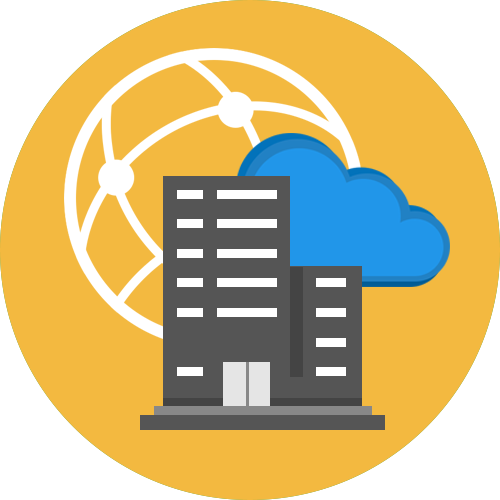 What are data center tiers?

Data center tier classifications are used to help standardize levels of service for data facilities. Different tiers coincide with more robust infrastructure, and therefore, improved reliability and uptime.

How does a data center qualify for a tier rating?

The Uptime Institute has a certification process with varying levels of recognition. About 1200 facilities worldwide have been officially certified. However, many other data facilities use the tier classification system as a commonly understood standard to describe the infrastructure in place.

What are the benefits of colocating in a higher tier facility?

If your equipment is mission-critical, you may want to consider colocating it at a Tier III or Tier IV facility. These facilities will generally achieve a higher uptime and tend to have certifications such as PCI compliance, ISO, etc. that may be required to meet certain legal or insurance requirements. If you don't have compliance requirements such as HIPAA or PCI, you may find that a Tier II facility will meet your needs.
Tier I Data Center
Dedicated space and cooling equipment for IT equipment.
Single distribution path for critical services, like power, cooling, and connectivity.
UPS system and on-site backup power, such as a generator, to provide at least 12 hours of service.
Tier II Data Center
All features of Tier I
N+1 capacity components to support the IT infrastructure, including connectivity, power and cooling.
Tier III Data Center
All features of Tier II
At least two independent distribution paths for all systems
All equipment dual-powered with no single point of failure.
Maintenance can be performed to every system or component without impacting service to the IT equipment.
Tier IV Data Center
All features of Tier III
All components are fully fault-tolerant.
Two simultaneously active power distribution paths
Data Center Locations
Webservio has partnered with data facilities across the United States. If you don't see your location listed here, get in touch and we'll provide you with the most competitive rates in your area from our network of partners.
Tier II Data Facilities
Tier III Data Facilities
Chattanooga, TN
Atlanta, GA
Birmingham, AL
Huntsville, AL
Take the Next Step
If you have some questions or you're not sure which type of facility will be the best fit, chat with one of our consultants about your particular scenario.
Schedule a Free Consultation